Copper wire recycling machine price
Copper wire recycling machine price is the first key point that should be considered when the related business is under planning to start. Then what should you pay attention to the copper wire recycling price?
First let's check the raw materials, we use the raw materials by carbon steel with corrosion protection processing to guarantee longer time to use and no any quality questions. Also we known, the raw materials steel price is not very stable, Generally the steel price higher a little at January to end of March and September to December. So this time, Copper wire recycling machine price also will increase. It also depends on the actual situation.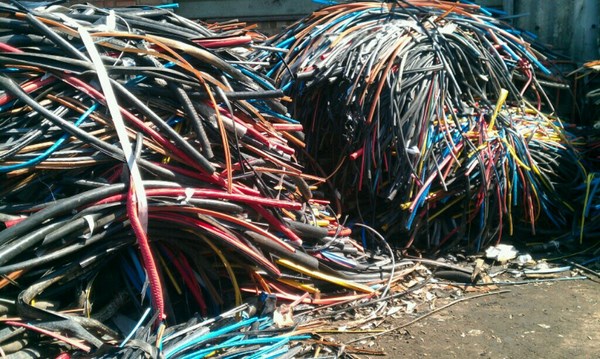 Large amounts of copper wire
Second, the key factor at the technical requirements, Also according to the customer's actual copper wire raw material condition, like Diameter, variety, Degree of worn-out, Single or double cable, purity of metal inside of the plastic wire and so on to decision copper wire recycling machine price. Let's we explain them one by one:
1. DOING company will adjust copper wire recycling machine's configure according to the raw materials degree of wetting and drying. Also the hardness to guarantee highest copper recovery and work efficiency.
2. According to the diameter range, DOING company will add or reduce equipments, like the diameter at 20-80mm, we will increase the Shredder for you, and choosing different type of shredders according to copper wire diameter size proportion.
3. If the bulk of copper wire also mixed some part of Aluminum, Iron, Doing company will offer electrostatic separator, magnetic separator, air separation, Crushing to get Maximum purity of copper, Aluminum, Iron...
In a word: We offer integrated solutions according to our clients' fact situation.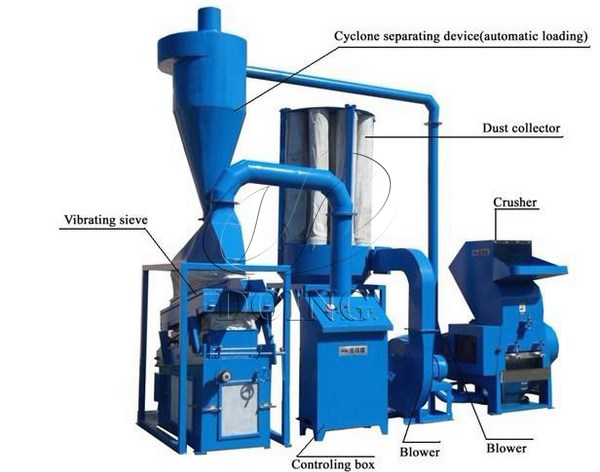 Copper wire recycling machine
Thirdly After-sales factors: If the clients' raw materials is complicated and required more equipments which is difficult to installation and testing by the user themselves. DOING company professional after-sales term to provide best services.
Above information is a part of factor, for more details, please inquiry to us, DOING company professional team will offer service for you.