Are telephone wires recyclable?
Telephone wires, even used telephone wires are still of high value, mainly because of the precious metal – copper inside. In order to get the copper to be recycled, sure telephone wire recycling are recyclable.
First we see the component content of the telephone wires: the telephone line have conductor and insulation materials, the core is divided into two cores and four cores. Conductor materials are divided into copper clad steel, copper clad aluminum and all copper material. Insulation material is high density polyethylene(HDPE) or Polypropylene.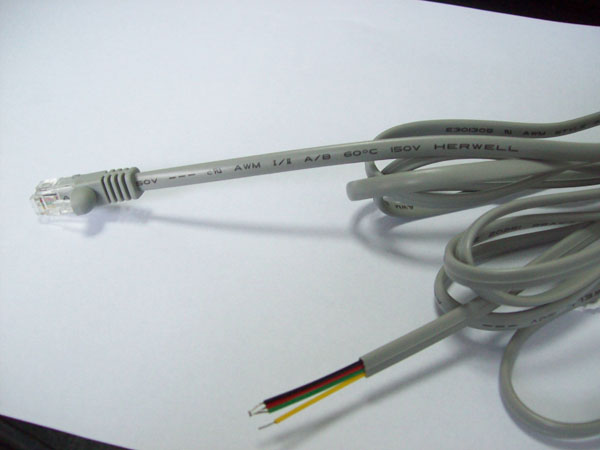 Telephone wires
Next we analysis the conductor part:
1. Copper clad steel: it is hard, not suitable for external pulling and easy to break core. So it is less use at our life. But DOING copper wire recycling machine also can separate and retrieve them by highest purity, and can achieve separation of Copper, Iron also plastics. There is no plastics or iron in copper; no plastics or copper in Iron; no copper or Iron at plastics.
2. Copper clad aluminum: It is soft and still easy to break core. DOING copper wire recycling machine can achieve no plastics or aluminum at Copper; no plastics or copper at aluminum; no copper or aluminum at Plastics.
3. All copper material: This kind of telephone cable is soft and not easy to break, it can be buried or pulled out of the wall, also can be used for long distance transmission. And it is the maximum usage & meet national standard telephone wires cable. DOING company is offering the special copper recycling machines for all copper wire cable. The recovery rate of copper in 95-98%, achieved highest and purest copper content recovery.
Last How DOING recycling machine retrieve the telephone wires? Like all copper telephone wire
Step1: Using DOING knife crusher to crushing the telephone wires by granule, show out the plastic and copper.
Step2: Separating the plastic & copper by air separation
Step3: Using electrostatic separation to separate the small proportion and plastic.(Because the telephone wires diameter is smaller, there maybe will have some copper chips mixed in the plastic. This way can separate copper & plastic completely. )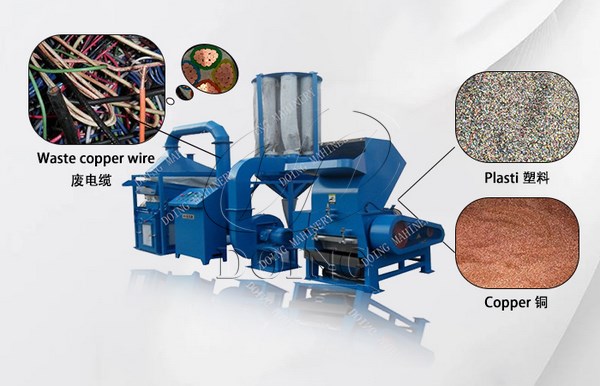 Copper wire recycling machine
About more details information which you want to know, please inquiry us by any time.